Congratulations to our performing arts students who put on an outstanding performance of 'Grease' the musical over three nights at Altona Theatre. After months of rehearsals, the students' singing, dancing and acting were highly polished and it was clear that they all had a great time performing the show to enthusiastic and appreciative audiences. WELL DONE!!!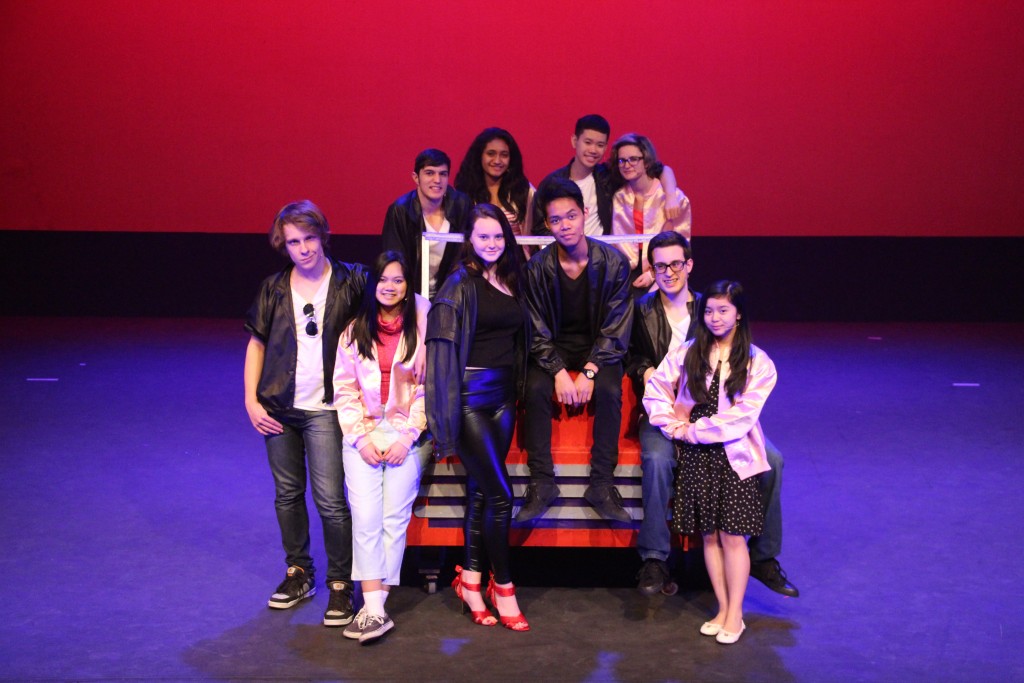 CAST

Chad Rosete – Danny
Cassidy Clayton – Sandy
Kyle Leitermann – Kenickie
Kristina Santos – Rizzo
Kevin To – Doody, Teen Angel
Cailey Young – Frenchy
Brandon Zerafa – Roger
Faith Sagote-Mears – Marty
Aaron Sciortino – Sonny
Lisa Nguyen – Jan
Kayla Court – Patty
Kaeleb Gornall-Rundell – Eugene
Kennedy Scicluna – Cha-Cha
Man Ha – Vince Fontaine
Ayden Tuoro – Johnny Casino
Saila Kaminski – Miss Lynch
CHORUS
Emma Bellotti, Chloe Clarke, Dayna Gornall, Natasha Kalaitzis, Janelle Noonan-Long, Hannah Pell, Cassandra Sawyers, Chloe Spiteri.
A Special Thank You
Also a special thank you and congratulations to the following staff, parents and past and present students who spent many hours including nights and weekends supporting our performing arts students to Aspire to Achieve, Strengthen our Community and Respect Ourselves and Others:
Chris Magilton – Director
Andre Vikas – Music Director
Casey Nicholls – Stage Manager
Karen Steele – Choreography
Matt Iliff – Sound/Set
Victoria Webster – Costume/Props/Hair and Make up
Debbie Clayton – Costume/Hair and make up
Vanessa Street – Costume/Hair and make up and backstage
Luke Iliff – Set Construction/Backstage
Simon Iliff – Set Construction/Backstage
Kyle Clayton – Backstage
Fiona Morris – Saxophone
Adam Grech – Drums
Sam Oliveri – Drums
Kaliopi Stavropoulos – Vocals assistant
Anita Stanley – Poster/Flyers/Promotion
Jim Ulker – Organising access to the school for rehearsals
Office Staff – For selling tickets and for help with printing of the program
Staff that helped out with Front of House duties on the nights of performance:
Tracey Grant
Ros Osman
Barbara Goad
Rob De Gabriele
Rob Bertagnolio
Sue Atzarakis
Bev Baka
Lorie Miller