Congratulations to Year 12 student Lazar Trajcevski who made the front page of the Star Weekly newspaper recently!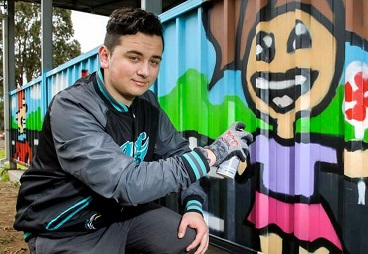 Lazar designed and painted a mural at the Brimbank Bicycle Education Centre, as part of his Personal Development Skills studies.
His drawings, which were submitted and approved by Brimbank Council, will form the mural which will be seen from the roadway and also be lit up at night.