VUSC Netball Success
Congratulations to all our netball teams who represented our college at the recent Divisional Championships. We have had a vast improvement from previous years, which has been thanks to the hard work of our students and commitment of our staff. In particular Miss White, who has put in many hours training our student teams and developing their skill set. We are very proud of all our students' efforts, as they all truly lived the College value of 'Aspire to Achieve'.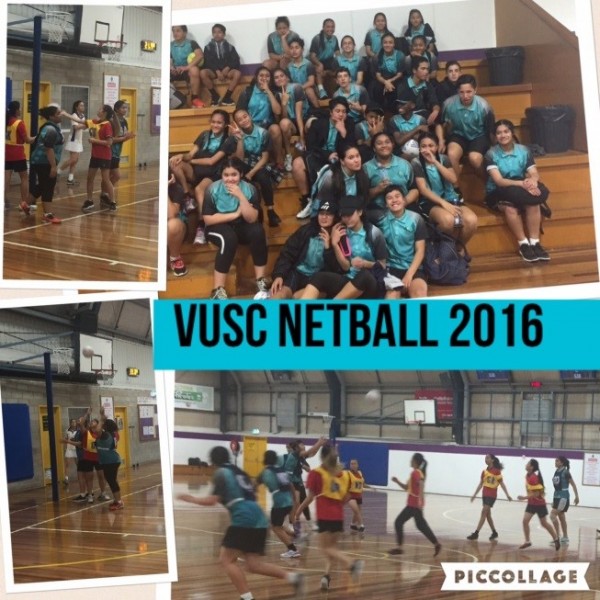 Senior Boys Netball finished Runners-up at the Divisional Championship.
Intermediate Girls Netball – Finished 3rd
Intermediate Boys – runners up in Western Metropolitan Region
Year 8 Girls Netball –runners up in Western Metropolitan Region
Year 7 Girls Netball – Won the Western Metropolitan Region
Junior Boys (Year 7 and 8) Netball – 4th Place
Girls Volleyball
Recently the VUSC Senior Girls' volleyball team travelled to Geelong to participate in the Regional Finals. Playing against strong opposition,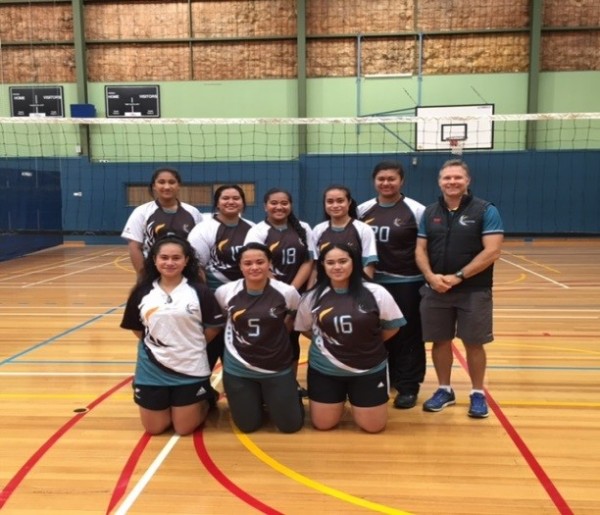 including Maribyrnong College, the girls demonstrated very good skills to match it with their more fancied opponents. All games played were highly contested with many long rallies the order of the day. The team managed to win one game and narrowly lost another two in the round robin phase of the competition. The improvement shown by the girls in a short space of time from the Keilor Division to this event was fantastic. Another highlight was the way they played each game with plenty of spirit and enthusiasm irrespective of the score. Well done girls!
Team members: Jenny Cheung Pun, Anastasia Lo Tam, Florence Leasiolagi, Toe Minute, Ina Faifaiga, Lupe Mote, Darlene Foisa, Natalie Seve.
Arsenal Soccer Schools Session
On Monday 23rd May, coaches from Arsenal's academy in UK came down to take a session with our Soccer Development Program students.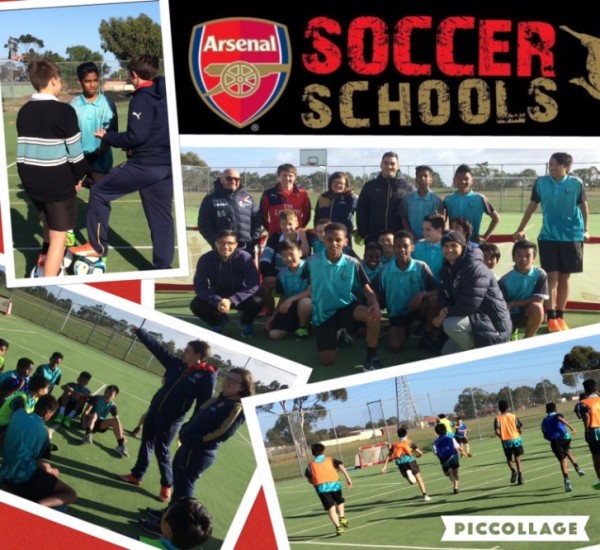 The coaches concentrated on 1v1 drills with technical coaching points given to the students. Our students were engaged and very grateful for the experience of having highly qualified coaches deliver a session.
If any student would like to get involved in our Soccer Development Program VUSC Sport Academy application forms are available from the main office.
Look out for an article on the Arsenal session in an upcoming issue of the Brimbank Leader!
YEAR 7-9 FUN RUN
The Year 7-9 House Fun Run / Cross Country was a great day with special thanks to our Victoria University Preservice Teachers for organising and running the 'Physical Challenges'. Also a special mention to our House Captains and SRC Reps, who supported and cheered on all students as they ran past their checkpoints. We loved seeing students active and doing their best!
Students who finished in the top 10 for each age group will now go onto represent our College at the Divisional Cross Country Championships on Friday 27th May. Congratulations to the top placegetters for each Year Level below:
Year 7 Girls
Year 8 Girls
Year 9 Girls
1st – Christina Ediva – 7B

2nd – Racheal Jezovita – 7E

3rd – Adna Sebisobsubasic – 7A

1st – Sung Thangeng – 8F

2nd – Sheniqua TAULA – 8G

3rd – Lavinia Malu – 8E

1st – Sheyenne Love – 9G

2nd – Bisirat Teklay – 9B

3rd – Isabella Kovanidis – 9E

Year 7 Boys
Year 8 Boys
Year 9 Boys
1st – Tarquin Damons – 7A

2nd – Kaine Tran – 7F

3rd – Sasa Despotovic – 7G

1st – Khalid Jebara – 8F

2nd – Compton Puatimov – 8A

3rd – Rayan Mohammed-Ali – 8H

1st – Alan Nimnuan – 9G

2nd – Aloniab ESTIFANOS – 9C

3rd – Ali Yalcindag – 9E