On Wednesday 25th August, the Year 10 History students were involved in an interactive learning experience. The students were transported to the war time era. Mr Andrew Trefall, an educator from The Shrine of Rememberance, engaged the students in a variety of activities to enhance the students' understanding of Australian involvement in the World Wars.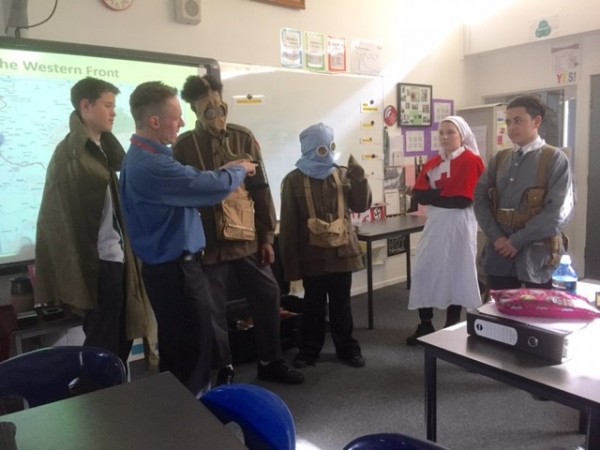 The hands-on learning approach provided the class with an opportunity to get a feel of all the war time artefacts to establish the purpose and the significance of them to the soldiers.
The highlight of the program revolved around the students getting dressed up in different roles using the actual uniforms and the artefacts provided by the presenter. This interactive actually placed emphasis on how little luxuries the Australian soldiers had during their service in the wars.
I would like to thank Mr Trefall and The Shrine Educator Program for providing this educational opportunity for the Year 10 Australian History students.
Pramila Devi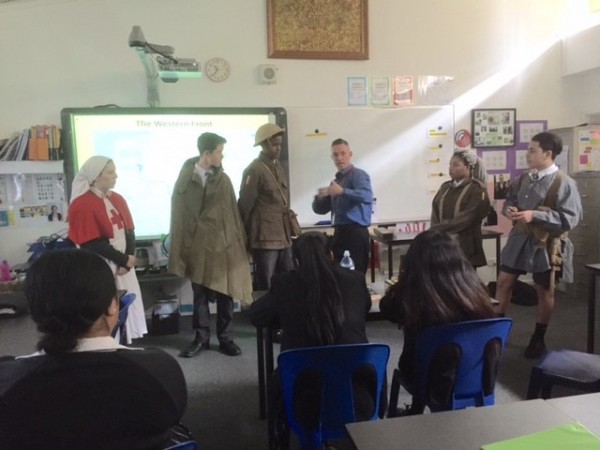 History Teacher