Year 12 students Jenny Nguyen and Bamlak Halefom visited the Rotary Club of Brimbank Central on Wednesday 19th April to present their vocational plans to enter the medical field of study. They prepared a 20 minute presentation on their plans to raise funds to participate in a program called GAPMEDICS where they have interest in volunteering their time overseas in undeveloped countries supporting medical professionals 'hands on'- this will require the girls to raise funds to support their travel and accommodation costs.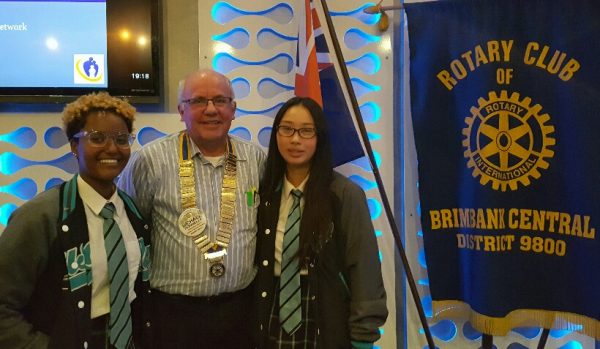 Irrespective of whether the girls obtain placements in medicine after their Year 12 studies, they will commit to their goals of working in the medical field in some way. Their personal, heartfelt stories were well received; they also put a lot of time into preparing an engaging speech which they will present to other Rotary clubs in Melbourne. Well done girls – your plight is commendable!
Athena Vass
Youth Director at Brimbank Central Rotary Club
ABOVE: Bamlak Halefom and Jenny Nguyen with Rotary President and VUSC Youth Worker, Michael Donnelly.