This year our Senior Rugby team has been accepted into the Tier 1 GIO Cup schoolboys rugby competition for the first time.
This is the highest level for school rugby and demonstrates how capable our senior boys are and the depth of their skills and talents. This means that our team will be competing against the best school rugby teams in Australia and will travel interstate regularly to compete.
In preparation for the upcoming GIO Cup competition, VUSC travelled to Wagga Wagga (NSW) last Wednesday 26th April to play a trial match against a composite Wagga Selection team.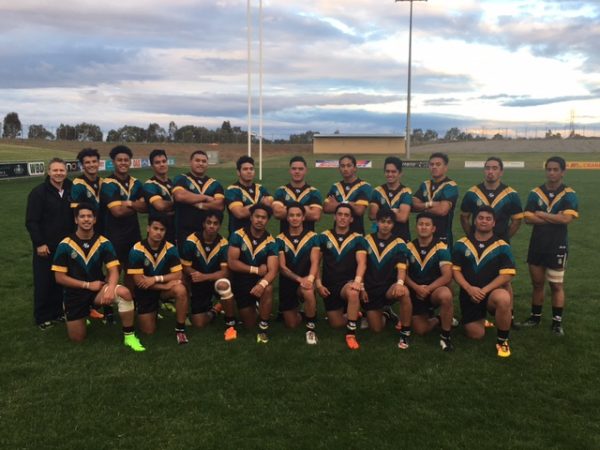 This turned out to be highly beneficial exercise as the team was able to work on their attacking and defensive structures as well as their ability to respond when put under pressure. In an evenly matched contest, VUSC was able to gain ascendancy in the first 20 minutes of the game racing to a 12nil lead with tries to Trent Toelau and Brandon Saena. However, this was short lived as Wagga clawed their way back into the match by scoring 3 tries in the 2nd stanza and thus lead 14-12. Thankfully, a late try from an individual effort by Trent Toelau put VUSC back in front 16-14 with one third to play.
In the 3rd stanza a more focused and composed VUSC team was able to dominant the final stages of the match and in the process come away with a convincing 26-18 win. It was during this period of play the team played with plenty of intensity and grit and out muscled the opposition. Coach Tony Adam was pleased with the way the team closed out the match and will be something they can build on going into the next match against Erindale College (Canberra) on May 10 at Bruce Comben Reserve, Altona Meadows. This will be an extremely hard trial as Erindale College are a highly ranked schoolboy team and will the ideal preparation leading into the GIO Cup. Well done boys!!!