Representative News
A number of VUSC students have been selected in or been involved in various representative teams over the past month. We congratulate them all for this personal achievement!
Rugby League – Uala Salia, Nikau Williams, Trent Toelau, Brandon Saena, Giovanni Kubik, Chase Rye, Tevita Ofahengaue, Compton Fuatimau, Elvis Bernard
Rugby Union – Haloti Fonua
AFL – Sheyenne Love, Compton Fuatimau
Senior Boys Soccer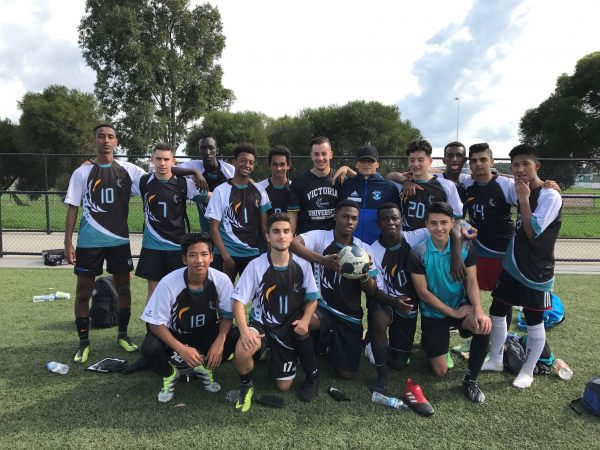 On Monday 24th April, the Senior Boys soccer team competed in their first soccer round robin for the year. They played two matches against Harvester and Taylors Lakes SC respectfully.
The boys played outstandingly well considering they hadn't played a match together since last year. The chemistry unfolded throughout the course of the day. Their effort, teamwork and skill did not reflect in the score and unfortunately the team lost both games. They were the better team in both matches but were unable to finish or track back on the counter attack. As part of the Soccer Development Program the team was lucky enough to have a National Premier League player (Oakleigh Canons) and Australian Futsal representative to be a part of the day.
The team took the direction and support and implemented it into their game style. Overall I am very pleased with the high standard of skill and effort the boys presented. I am looking forward to developing this team to greater successes.
Miss Rooks
U/18 Boys & U/18's Mixed Touch Teams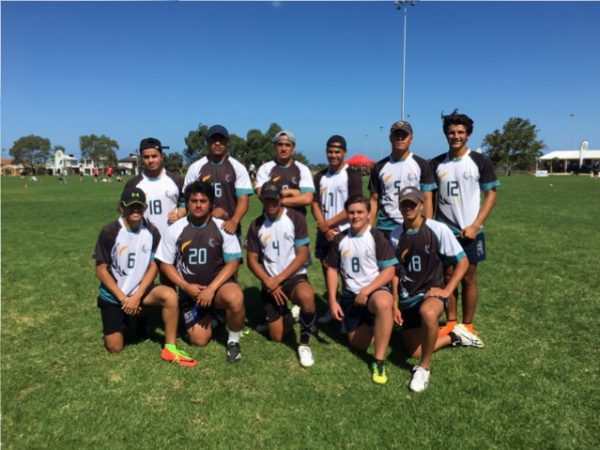 VUSC demonstrated their significant strength in touch by convincingly winning both competitions at the recently held Western division touch competition held in Altona. Containing a number of VIC reps in each team, VUSC were able to defeat some highly respectable opposition and thus progress to the finals. In the finals, the U/18 Boys defeated Ballarat Grammar 10 – 2 (right), whilst the U/18's Mixed defeated Aquinas College 8-4 (right, below).
The Mixed team will now play against all other divisional winners in a Finals Day held on Friday 5th May. The U/18's Boys will play in the final against Haileybury College before a Melbourne Storm Game at AAMI Park, which should be a fantastic experience.
Well done to all players!!