In 2016 Year 11 student Natalie Noonan-Long was granted an ABCN (Australian Business and Community Network) Scholarship. She was one of five successful applicants in Victoria – over 150 students applied! Before discussing the scholarship I want to acknowledge the contribution made by Gail Inniss, Student Wellbeing Leader and teacher Urvi Majumdar in assisting Natalie with the scholarship application.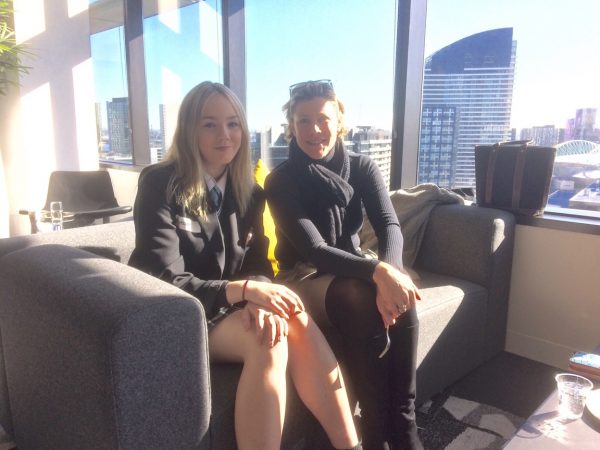 As part of this scholarship Natalie receives:
$7,000 across three years: $2,000 in Year 11, $2,000 in Year 12 and $3,000 in her first year of University/TAFE. The funds can be used for school fees, tuition, home or laptop computer, books, study aids, stationery and internet access
A dedicated mentor from the ABCN network of businesses. Students and mentors typically meet four times during the first year, including two formal functions. During their meetings, participants will discuss goals, aspirations, challenges, achievements and areas for development.
Natalie's mentor is Colleen Maguire from Microsoft (pictured right with Natalie). After an initial meeting at the College, they recently had a very productive leadership session at Docklands. The highlight of the program this year is a two day summit in Sydney where Natalie will meet and work with scholarship winners from around Australia.
We hope to see other students follow in Natalie's footsteps in subsequent years. Congratulations Natalie!
Mr Bertagnolio