My homestay buddy, Wang Yu was a Year 10 student who attends the High School Affiliated to Yangzhou University. His English name is Kenny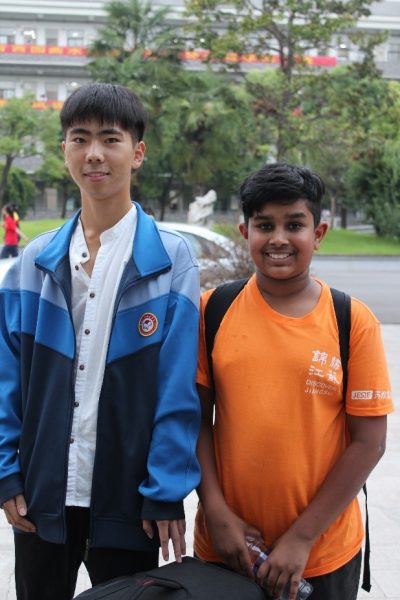 and he is a male. He has four people in his family, his mum and dad, his younger sister and himself. His hobbies outside of school are basketball and reading, Kenny wants to learn how to play basketball and become really good at it. In his future he wanted to be a pilot, but now he wants to become a rich business man.
In his future he wants to travel the world to Australia, Paris, Switzerland, and The United States of America. Kenny's favourite subjects at school are Geography and P.E. Kenny was born on the 27th of October 2001 and his star sign is Scorpio and his Chinese zodiac is snake. Kenny says that his parents are his inspiration as they do many things for him and push him to do well in his education. When he is older he wants a white Samoyed. Kenny believes that everyone should have freedom.
I personally had a great experience with Kenny and his family. They were very kind and welcoming towards me. They even let me call them mum and dad. Most importantly they opened up my mind about what it is like to go to a Chinese school as they were the ones who took me to and from school. Overall, I had an amazing experience with my host family and my buddy, Wang Yu.
By Malinn Senevirathna, 7E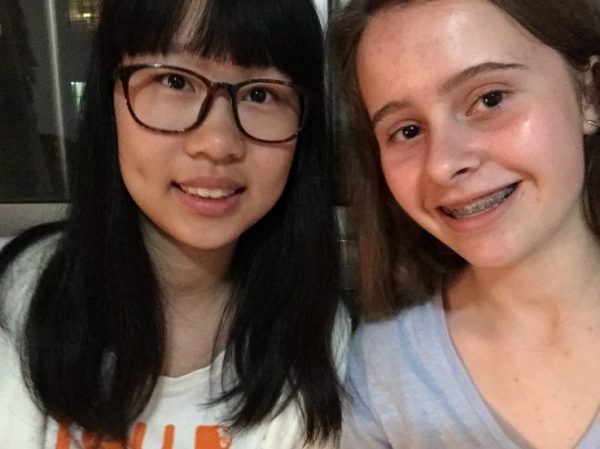 My Chinese family as I call them were some of the loveliest people on earth and showed me a great deal of kindness in a world so different from my own. During my visit they would take me for walks after dinner when I was full and would always make me feel welcome in their home. I felt like one of them. When the weekend finally came and I had a full day with them, my connection to them only grew stronger.
When we went to the hot springs we would all laugh as we squirmed at being tickled by the fish. I would never have wished for a better family than the ones that I spent my week with. They have been so hospitable with small things such as pulling up a stool so that I could take off my shoes at the door, things like that made me feel welcome, a debt I someday hope to repay.
Zhang Yue or as I called her Yolanda was my buddy during the sister school homestay visit in Yangzhou, China. Yolanda was born on the third of June 2002, she is fifteen years old and is in year ten at her school. Yolanda was born in the year of the horse according to the zodiac signs. Her favourite colour is pink and her favourite food is candy. In Yolanda's free time she plays musical instruments like the Ukulele. Her family is made up of her father, her mother and of course Yolanda. During Yolanda's long hours of school she studies Math, Chinese, English, Chemistry, Physics, Politics, History, Geography, Biology, P.E, Art, Music and Reading class. Once Yolanda completes her years of school and university she wants to become a Toxicologist.
By Chloe Woods, 8A
The homestay during this trip has been a wonderful experience to see the differences and similarities between Chinese and Australian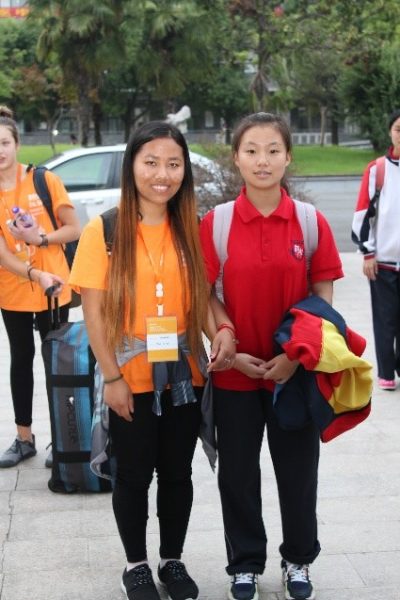 families. One big difference between Australian and Chinese students is they get up at 6:00am or even earlier depending on how far they live away from school. The days I spent with my buddy, we woke up at 5.00am and left home at 6.00am for a 7.00am start! After a long day at school, we came home at 6.00pm. My buddy would go straight to studying while her mum cooked dinner for us. This shows that Chinese students are very disciplined and want to be successful in their education.
My buddy lived in an apartment near the school which was a small apartment for a family but it was comfortable. At night it was pretty loud but even louder during the day because of the closeness of neighbours. Throughout the tour we experienced really, really great food and some interesting food! We ate loads of traditional food that was specific to the different regions we visited.
During the whole homestay experience, my buddy and I visited many places nearby with Jarrod and his buddy. We visited the salt lake and hutongs near the school. It was very cool getting to feel the vibe as a local in the area and as a foreigner. Over all it was a wonderful trip and I would love to go again one day in my life!
By Sisi Ti Shi, Year 10
Name: Kelly (Guo Xinyang)
Age: 16, Year 10
Likes: Pink, calligraphy, tango dancing.
Dislikes: Sports/physical activities, rain, and boys.
Aspirations: To become a lawyer, get high marks on exams and learn to cook, go to Beijing University.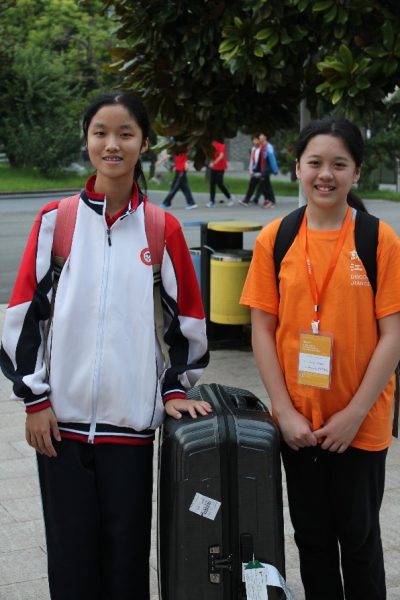 Reason for aspirations: Kelly wants to become a lawyer because she hates physical activities and likes to use her brain power to her advantage as well as a well-paying job. Kelly is an only child and wants to make her parents proud by getting good marks and attending the best university in China. Kelly expressed to me a story about a boy from Yang Zhou (her home) who was accepted into the school. It was in the newspapers, on television and everyone in town thought highly of him. This was a big achievement because the city is not very well known. He is a role model to her and she wants to achieve what he achieved.
Family: Lives with 2 grandmas, mother and father. Mother is a nurse (anaesthetist) and father is past soldier and present policeman.
Kelly was really sweet, she talked a lot and kept conversations flowing. She is a dedicated student and hard working.
Having a buddy was definitely a different and new experience. Although it takes time to adjust to a new lifestyle you get used to it and eventually feel comfortable. My buddy and her family made me feel so welcome since they took me out to American and Australian restaurants, used an English translator and made English names for themselves. Having a buddy is like having an automatic friend. If you are going to have a buddy my only advice is to not be scared.
By Paris-Mia Tran, Year 7
The highlight of my stay in China would have to be my experience with my homestay family. My buddy Amy and her family were warm,
welcoming and hospitable. I had the pleasure of staying with my buddy, her mum and dad and her grandparents on her dad side; they lived in a high rise apartment that had 3 bedrooms. Amy (who was sixteen years old) and her family where amazing, not only would they pack me a full lunchbox every day for school, but they would also wash my clothes, teach me to cook traditional Chinese food and even teach me how to knit!
Being with my homestay family is an experience that I will never forget. Today I still video call my buddy! Amy and her family are even planning to take a trip to Australia to see us! Amy's aspiration in life is to become a broadcaster, because as Amy says "I like to talk a lot, so why not get a job where I can do that!" She works hard every day as the head broadcaster of her school, to make her dreams reality!
By Tyla Rodrigues, Year 8