新(xīn) 年(nián) 快(kuài) 乐(lè)
On 20th February, Mr Ding and Ms Wang celebrated Chinese New Year with their Chinese classes by making dumplings. Here, some of the students have written about what they've learnt about Chinese New Year.
The Chinese Lunar New Year
The Chinese New Year is a celebration of a year passing on the Lunar Calendar. Whilst this celebration is happening, there is a massive festival in China. In the streets there are dancers and Chinese dragons, along with other entertainments. During the Chinese New Year most of the children get red packets from their relatives, these packets contain money and lucky.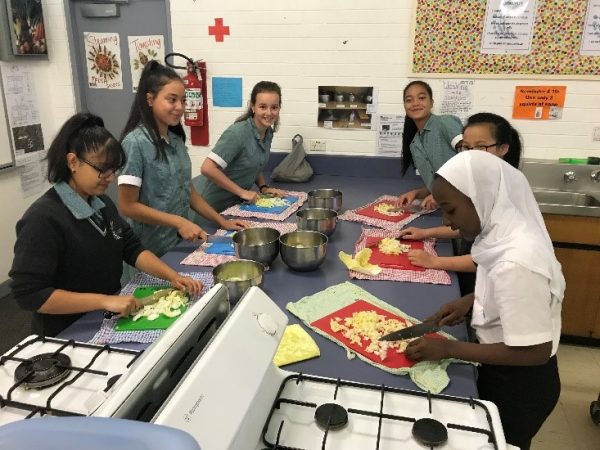 Peter Lukic, 8A
Chinese New Year which is also known as the Spring Festival is a very important celebration in the Chinese Lunar calendar. China's tradition is that each Year, it is named after one of the twelve animals which are in the Chinese
Zodiacs. The twelve animals are: Rat, Ox, Tiger, Rabbit, Dragon, Snake, Horse, Goat, Monkey, Rooster, Dog and The Pig, This year 2018 is the Year of the Dog.
On the 20th of February, in our Chinese Class 8A, we made our own steamed dumplings with Mr Ding and Ms Wang to celebrate the Chinese New Year. The process of making the dumplings was absolutely fun and each student in 8A had a wonderful time and a great experience.
Jillian Beltran, 8A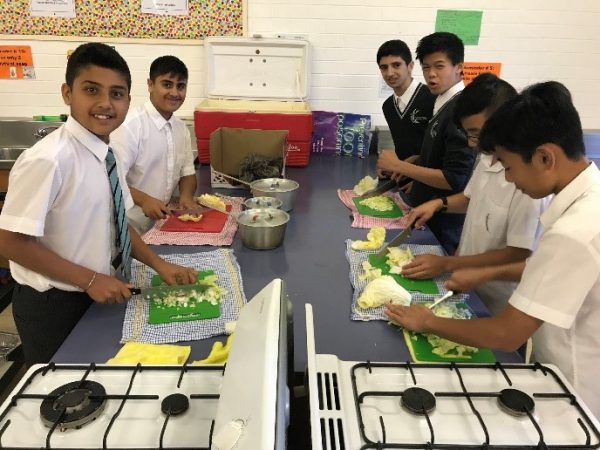 Chinese New Year marks the beginning of a new year and a new start. Chinese New Year is never on a fixed date! It is celebrated by visits to family and friends, special meals, fireworks, gift giving and of course, festivals around the city! Chinese New Year is the most important celebration in the Chinese calendar, and in Chinese culture each year it is named after one of twelve animals as a Chinese Zodiac. The animals have one year dedicated to them every 12 years in a cycle. Each animal is believed to have different traits. For example, if you born on the year of the Monkey, you are believe to be sharp, smart and also cheeky. Happy Chinese New Year!
Sage Cachia, 8A
Making Dumplings
In our Chinese Class we made dumplings. Dumplings are delicious, but how do you make them. First you wash a bunch of vegetables and then cut them as small as you can. After that you mix it with the meat until it is combined or if you are a vegetarian you can just eat the vegetarian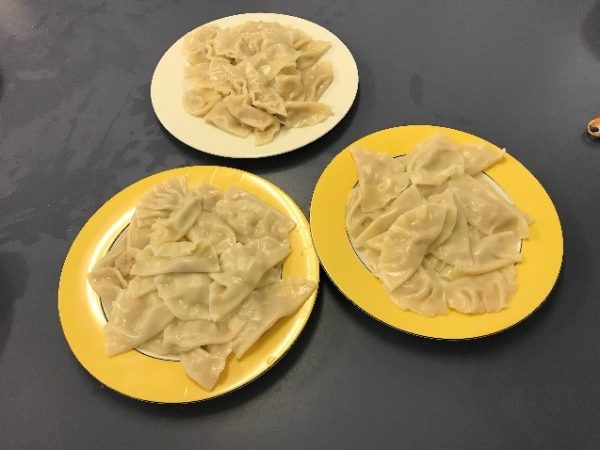 dumplings. Then get the dumpling wrapper, flatten the dumpling wrapper, use one of your fingers to dip it in water and spread the water around it in the middle. After that get a tablespoon, scoop up some of your mix and put it in the middle. Then seal the edges by pinching it together. Then place dumplings in boiling hot water until the dumpling is floating. And you are done!
Zamzam Ahmed, 8A