VUSC Win Their First Ever NRL Schoolboy Cup Game!
In a huge upset last term VUSC managed to beat Erindale College 18-10 scoring 2 late tries in the final 10 minutes to secure the win. This is a fantastic result for a group of boys who played with plenty of heart and continually put their 'body on the line'. The school is very proud of you all.
On 28th July VUSC was defeated by Hallam SC in a tight encounter at AAMI Park when they played the curtain raiser to the Melbourne Storm game. A gallant fight back saw them get within 6 points with 5 minutes remaining, with Hallam winning deservedly with a far better completion rate. However our team showed plenty of determination and resilience to keep fighting to the end. Well done boys!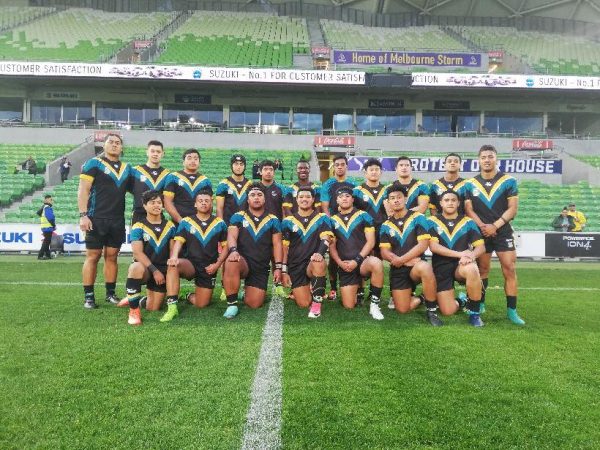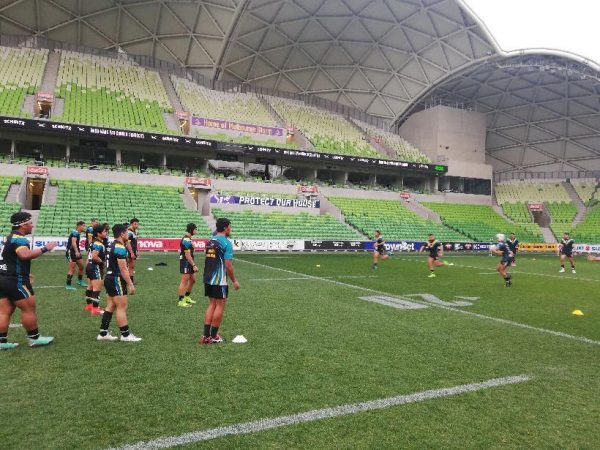 Last week both our Junior and Intermediate teams qualified for the finals of their respective division to be held on 14th September. The Intermediate team in particular responded well to a challenging day where they had to step up and beat Mt Ridley to get through. They did this with a very committed performance winning their semi 22-0. Well done to all involved!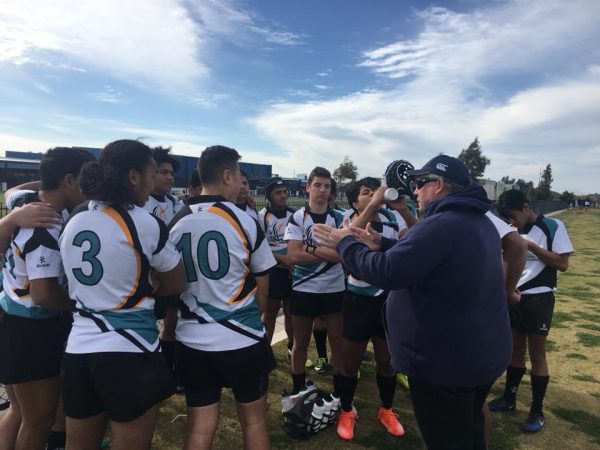 In other news, the following boys were selected to represent Victoria U/18's at the Combined Affiliate State carnival held in Brisbane in June:
Dillon Vale – Yr 11
Simone Ahomona – Yr 12
Filo Seigafo – Yr 12
Jermaine Tui – Yr 11
Wayne Adams also attended with the team as Team manager. Well done boys!!
Rugby Academy Scholarships
Scholarships are now open for entry in Year 10 or 11 next year into
the Rugby Academy. Scholarship brochures and application forms will be
available at the Information Evening or from the campus offices.
The College congratulates our Rugby League Senior Coach, Tony Adam on his prestigious appointment as Head Coach to the Australian Schoolboys Rugby League team for the second year in a row. Tony will be travelling to England with the team in November for the international competition. Well done Tony!
Congratulations to the VUSC students who have been active during the June/July semester break representing Victoria in Rugby League and Rugby Union:
Filo Seigafo and Jermaine Tui were selected to represent the Combined Affiliate States which is selected from players who represented Victoria and other states at the Rugby League CAS carnival in June. The Combined Affiliates States team competed at the Australian Secondary Schools National Carnival held in Kingscliff NSW. At the conclusion of the carnival an Australian Schoolboys side was selected to tour England in November/December, which is coached by our own Tony Adam. Unfortunately, both Filo and Jermaine were not successful in gaining selection but both produced consistent efforts throughout the week against very strong opposition. Jermaine was named player of the match for his performance against NSW in the first match. Well done Jermaine and Filo!
Haloti Fonua represented Victoria at the National Schoolboys Rugby Union Championships held in Sydney from the 8th to 14th July. At the conclusion of the carnival, Haloti was selected in the Australian Schools training squad that will compete in a tri-series tournament in Brisbane in September where the final Australian Schools team will be selected to tour England in November. Well done Haloti!