Over the next two weeks Year 12 VCAL students will train all year seven students in strategies to recognise when someone isn't OK and how to ask 'RUOK'.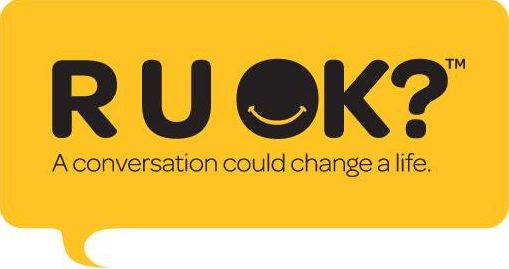 On Friday 14th September, students at both campuses are invited to wear their brightest clothing to raise awareness for mental health and wellbeing, and bring a gold coin donation to contribute to the RU OK Campaign and State Schools Relief.
There will be a BBQ, music and activities at lunch time.
2018 RUOK: 'Every day is R U OK? Day'
Every day is R U OK? Day – today is the day to start a conversation that could change a life.
"Are you R U OK?" is no longer a question for a single day – it's a meaningful conversation starter for every day of the year.
Noticing someone isn't quite themselves and asking, "Are you OK?" needs to happen every day of the year.
Every day people experience life's ups and downs. At these times many people feel they don't have anyone to confide in.
The signs someone may be struggling may be subtle but some common signs are changes in behaviour, sleep patterns, energy levels and mood.
Any day we notice those signs or feel that something's not quite right, we need to trust our gut instinct, ask R U OK? and start a conversation that could change a life.
R U OK? has developed four simple steps to help navigate this conversation: